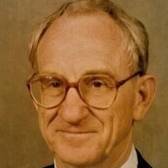 Friends in honor of Alton Kite
Alton H. Kite was born July 8, 1931 to Della Leta Lenard Kite and Robert Lee Kite in Fisher County, Texas. He died on May 1, 2020 in Gainesville, Texas at 88 years of age. Alton attended school in Hamlin, Texas, graduating from Hamlin High School in 1948. He enrolled in Cisco Junior College on a football scholarship as a walk on. After completing two years of junior college, Alton attended McMurry College in Abilene, Texas, also on a football scholarship, graduating in 1953 with a B.S. in Business.
After graduation, he enlisted in the United States Army; following basic training, he was selected to attend Officer Training School at Fort Bening, Georgia. Upon graduation from OCS, Alton was an instructor at Fort Ord in Monterey, California and later served at Schofield Barracks Army Base in Oahu, Hawaii, where he was honorably discharged as a 2nd Lieutenant.
Following his military service, Alton became a petroleum landman for Phillips Petroleum in Midland, Texas, where he met Wanda June Burnett. Wanda and Alton were married on July 30, 1960 in Decatur, Texas. The couple moved to Amarillo, Texas, and Alton continued his career at Phillips Petroleum and Wanda taught elementary school until 1962, when they moved to Sanger, Texas after he purchased the Sanger Courier and became a newspaper publisher. During his career as a newspaper publisher, he also owned the Pilot Point Post-Signal, the Frisco Enterprise, and started a weekly newspaper in Allen, Texas. Alton installed the first typesetting equipment that allowed his newspapers to be composed for the new offset method of printing.
While Alton and Wanda were living in Sanger, their son, Kevin, was born on January 3, 1963. Because of the long hours in the newspaper business, Alton sold the newspapers shortly after Kevin's birth, and the Kites moved to Gainesville, Texas, where Alton began teaching at Cooke County College, now North Central Texas College, while earning an M.S. in Business from the University of North Texas in Denton, Texas. During this time, Alton was also in the residential construction business. He taught accounting and business law at North Central Texas College for 30 years, retiring in 1999. Alton was a member of the First United Methodist Church in Gainesville, Texas.
Alton is described by friends, former students, and colleagues as a kind, honorable, humble, compassionate person, and a true gentleman in every sense of the word. Former students honored him several years ago by creating a scholarship at North Central Texas College in his name. NCTC documentation shared with the family recently states that, "[He] goes that extra mile with a student to help him/her understand accounting; sometimes this may mean a student calling his home late at night with an accounting problem." "Works extra hours making out, giving and grading tests so that a student has one more chance to succeed in accounting." "Sets an example for the business students by dressing as a professional." "Shows respect to all students, faculty and staff."