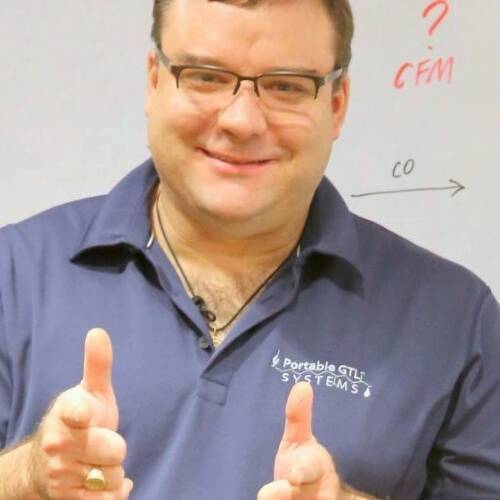 Family and friends in memory of Kevin Martin Henson
Kevin Martin Henson passed away peacefully at age 47 on Thursday, November 7, 2019, in Plano, Texas. He was born on January 11, 1972, to his loving parents, Kenneth C. Henson and Kathleen Henson, in Fort Rucker, AL.
As a professor and cybersecurity expert, Professor Henson wore many hats. Most of them involved pushing cyber education forward.
Professor Henson was passionate about helping his students achieve more than they believed they were capable of. He was a natural mentor with insight across multiple disciplines. In 2016, Professor Henson was awarded the Cyber Security Educator of the Year award by Cybersecurity Excellence Awards.
He served as a full-time instructor at NCTC where he was revamping the cybersecurity curriculum to be more hands-on and project-focused. He taught virtualization, operating system security, advanced network detection, and related subjects.
Professor Henson challenged his students every class period to become IT professionals capable of handling any problems that came their way. Ultimately, many students found real life as a security professional easier than solving his labs, though they would not have had it any other way!
NCTC Division Chair of Information Technology and Computer Science Susan Svane said, "Kevin's flipped classroom approach to instruction challenged our students to develop intense problem-solving skills and strengthened the depth of their knowledge and skills. His passion for building a skilled cyber workforce showed through in everything he did, on a daily basis."
At NCTC, Professor Henson was instrumental in launching the college's first Coding and Cyber Security Summer Camps in 2019. The week-long camps were packed with information and hands on experience in coding and defensive cyber security for high school students in North Texas.
His parents, Kathleen and Kenneth Henson, along with their family and friends, established the Kevin Henson Memorial Scholarship for students at North Central Texas College.